Mathematics Power Learning for Children

Activating the Contextual Learner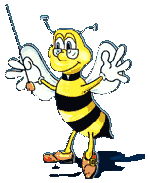 Do you suffer from a math phobia?

Not sure you can teach math?

Do you lack confidence?

Are you reluctant to teach math because you are weak in this area?

Are you a visual, hands-on, or auditory learner?
Professor B Mathematics Training Videos
to the rescue!!
Professor Barrett will personally teach you with these videos. His instructions will give you confidence that, YES, you can do it, no matter how you learn best! Each video gives a step-by-step tutorial for using this excellent curriculum. Older children would also benefit from the videos. They DO NOT replace the Texts that must be used. They also provide additional teaching ideas.
- Optional but Helpful -

Click Here To Order